How to Sell Life Insurance Successfully
So you are thinking about starting a business or a new career path selling life insurance but you aren't sure where to start or how to go about it. You've come to the right place. Selling life insurance requires commitment and getting started can be intimidating, however once you start on the path to your new career it can be exciting and you can quickly be earning a great income! 
Becoming a life insurance agent in Canada is similar throughout the country. The insurance industry in Canada is regulated at the provincial and national level. You will need to meet the requirements set out by your home province as well as any province you wish to do business in. Experior Leadership and Head Office staff are there to help you understand the requirements every step of the way. Life Insurance is one of the most competitive commission positions out there!
Once you are licensed and ready to start working you will need to decide if you will be a captive life agent working for an insurance company or if you will be a business builder working for yourself under an MGA (Managing General Agency). Agents can make a great deal of money while working as a captive agent for an insurance company, although being an independent broker you will have more product selection and insurance companies to choose from for your clients. If you can see yourself leading a team of agents you may want to consider working with an MGA like Experior Financial Group so you can build a business and a team of life insurance agents.

What are the requirements to sell Life Insurance?
Depending on the province in Canada where you are applying for your life license there will be different requirements. Each province will have exams that you must complete and pass in order to become licensed to sell life insurance.  There are several options available to practice your testing through different course providers. Once you register with the agency that you decide to get licensed with they can direct you to educational course providers they recommend and are familiar with. They offer you training and practice tests to help you gain knowledge and confidence so you can meet your clients individual needs.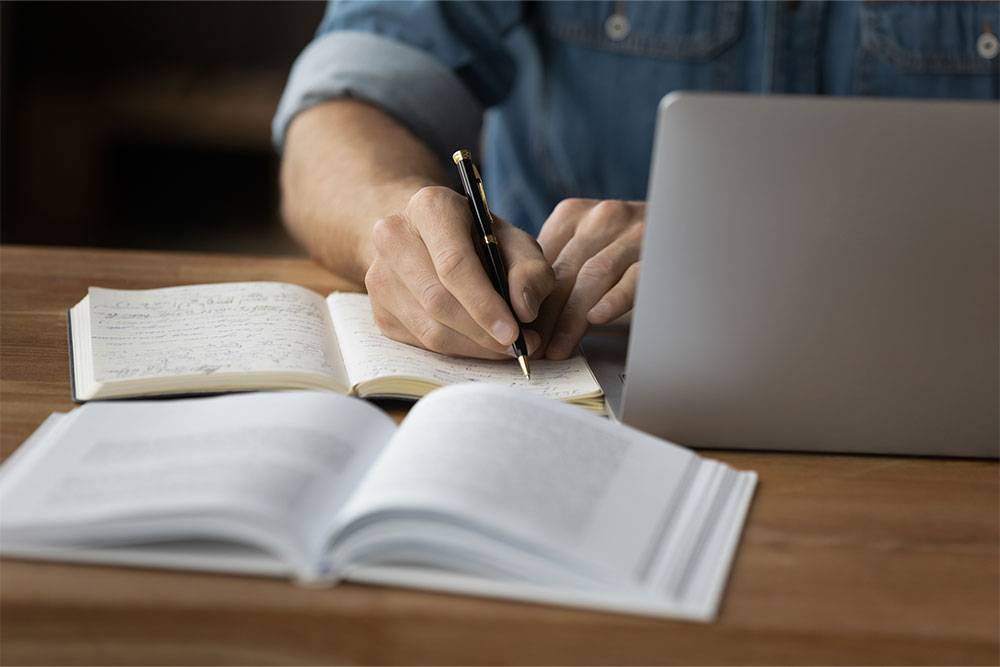 Once you've passed your exams you are halfway there. Next you will need to pass a criminal and credit check for any insurance company and the MGA that you want to work with. Upon satisfying a clean criminal record, your credit will need to be in good standing for you to get a contract with the Insurance Carriers. Once your credit checks out, you are almost good to go! 
But you will need one more important thing. E&O also known as Errors and Omissions insurance. In Canada before you start selling life insurance you will have to be covered by an Errors and Omissions insurance policy. This is a must have and will help to protect you and the client, like Doctors Malpractice Insurance. There is no insurance coverage available for fraudulent acts though. This is a must when becoming a life insurance agent and you must always maintain E&O coverage throughout your career and you should continue coverage after your career has ended.
Maintaining Your Life Insurance Agent License
Let's say you've completed your licensing exams with flying colours and you've got yourself some E&O insurance. You've been working with clients for the better part of a year and now your license will soon be up for renewal. What does this mean?
Without these CE credits your license will be suspended. An audit may be done and you will lose your ability to sell life insurance as an agent in Canada. Life insurance companies expect that you will maintain your license each year that you want to do business, as this is your responsibility in order to continue to work in life insurance sales.
How to become a Life Insurance Agent in Canada?
What if you would like to be able to sell life insurance products to people all across Canada? Here is what you need to know about selling insurance in the financial services industry by Province.
If you want to learn the details for each province click here to be taken to our blog article with all the information for each province.
Can you sell Life Insurance without a License?
The answer to this is simple and clear. No, in Canada you must be licensed in the province you sell in. There is no province that doesn't have a provincial insurance regulator. So this is a must.
What kind of Life Insurance will I be able to sell?
There are many types of insurance policies that a licensed agent can sell. These include Final Expense insurance, disability insurance, health insurance, accidental death insurance, critical illness insurance, whole life insurance, term life insurance, universal life policies and more. You will be able to find a life insurance policy that suits your clients exact needs when you shop the market. Keeping their budget in mind is important as well as you want them to afford their insurance in a comfortable manner. It's difficult when choosing between groceries or insurance so you will want to make sure you aren't selling them a life insurance product that they cannot afford.
What are some challenges when selling Life Insurance?
Having your life insurance license is just the first step. Now it's time to get out and find some clients. This can be a bit intimidating, however once you get the hang of it, things should pick up for you quickly. The fact of the matter is that nearly everyone needs life insurance at some stage in their life. Being the one that gets that insurance business is often just a matter of good timing and being able to find the right life insurance products for your clients. Experior offers training to help you build your client list.
But it's not as easy as one might think. It used to be that you could set up an appointment and meet the clients in their home. They'd have all their financial information ready to go and you would proceed with a financial analysis and sorting through their wants and needs to ensure that you had everything you needed to make a thorough assessment and come up with the right investments and policies for them. Depending on the client and your situation and the province you live in this still can happen in person. However we are living in a time when you can pivot your business when needed and Experior has the tools to support you through this.
How can we sell Life Insurance in times like these?
With Covid 19 disrupting the normal way we do business in every province in Canada, insurance agents and brokers have had to adapt. It used to be that the majority of life insurance agents sold to their clients face to face. But now this means learning to get comfortable using the latest technology like Zoom and other platforms to meet our clients. It meant having to show them how to use the platform as well. This continues to be a challenge for Life Insurance agents but most have adapted and even managed to thrive during this time of uncertainty. 
Infact Covid-19 got many people thinking about their financial situations, insurance and what could happen to their family if something should happen to them. It spurred conversations and really drove home the fact that people with families or dependants really should have Life insurance at all times. Insurance sales increased to a degree even though it had to be done using technology to get together and discuss it.
Does selling Life Insurance pay well?
Yes it does. The commissions are excellent and to those who are dedicated to good service for their clients and work hard to make sales the opportunity is abundant. Most companies only hire full time agents so if you are thinking about easing into part time work you'll want to find a place like Experior Financial Group who has part time opportunities for those who need a little extra time to get their feet wet before jumping into it with both feet.
At Experior we have associates working part time earning anywhere from a few hundred to several thousand dollars a month depending on the sales they make. You can make as much as you want. If you have a good work ethic, the ability to learn and lead a small or large team then the sky's the limit. The great thing is you can determine how much you want to make and work towards your goals. There is no cap on what you can earn as an agent with Experior Financial Group. It's all about setting your goals and working towards them with leadership and almost like having blinders on.
How much does it cost to become a Licensed Insurance Agent?
The training courses to help you pass your licensing exam can range in cost from a couple hundred dollars to several hundred dollars. The licensing exam depending on your province is relatively inexpensive should you only need to write it once but averages around $400 for all the exams. On top of your licensing you will need Errors and Omissions insurance. This will range depending on many factors including the provider you choose.
If you choose to work with Experior and you qualify then you will be able to access our group discount for E&O. 
Is selling Life Insurance a good Career opportunity?
At Experior Financial Group our licensed life insurance agents have had huge success as they adapted and overcame the stress and changes brought about by Covid-19. We provide ongoing support and world class training. Our associates have access to the Top Leaders in the company and in the insurance industry. Not only can our licensed insurance agents make extra income, they can build a business legacy for their heirs and earn income based on both personal and team production, with manager bonuses/overrides. 
If you are committed to client service and interested in learning more about what Experior Financial Group has to offer it's associates please reach out to us by filling out the contact form on our website. We'll be in touch and put you in contact with a leader in your area who can answer any questions you may have and help you get started with your career choice in life insurance and the ability to sell life insurance products.
Check us out on 
Instagram
 to get the latest news and updates from Experior Financial Group!